DC Immersion Week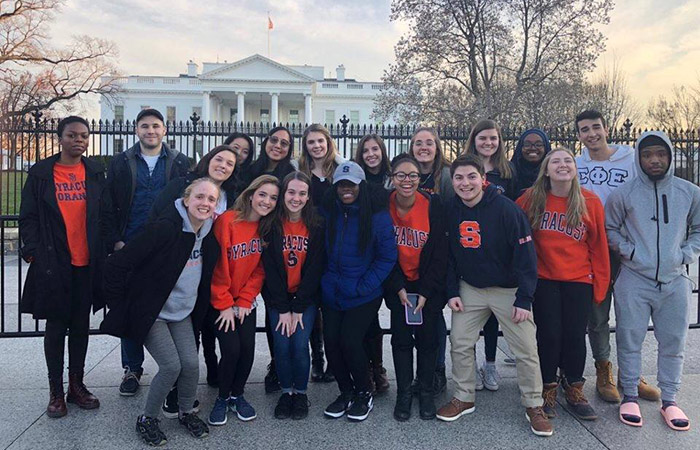 DC Immersion Week—one of the signature programs of SU in DC—is an opportunity for 20 Syracuse University sophomores to experience living and working in Washington and Baltimore.
A collaboration among SU in DC, Syracuse University Career Services, the Office of Alumni Engagement, and local alumni, the program offers behind-the-scenes tours; corporate, government, and nonprofit site visits; and access to key alumni leaders, highlighting the cultural and professional opportunities available in the DC, Maryland, and northern Virginia region.
Since its launch in 2012, alumni involvement in this prestigious program has tripled. Several students have landed summer internships through contacts made during the week, and some have returned to DC for the Washington Semester Program. Others have gained insight and clarity in choosing a major and minor course of study.
Support Our DC Immersion Week
Now, you can make it possible for our students to experience life in the DC region.
Support our program, and your gift will help cover program costs, including bus service from Syracuse, weekly Metro passes, overnight accommodations, and meals. Our annual fundraising goal for the week is $30,000. 
Every gift counts, so support DC Immersion Week today!